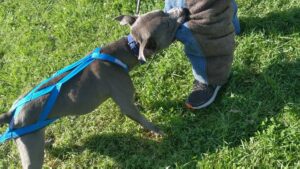 Protection and sport training requires some of the highest levels of obedience in your dog and demands you as a handler to have discipline and commitment to training. 
SOME DOGS WILL NOT BE PERMITED TO PARTICIPATE IN ANY PROTECTION TRAINING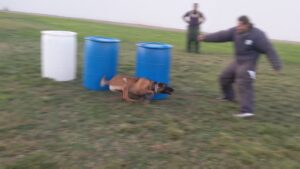 This sport is not for every dog or every owner and will be decided and reasoned case by case.  Learning to recognize and identify the different states of drive in a dog is crucial to harnessing intense and powerful energy while safely engaging with your dog. Every dog entering sport or protection is required advanced obedience or an equal equivalent and each team will be evaluated with intent. Each team is required to uphold a high level of integrity with training and must commit to ensuring dog, decoy and handler safety at all times or risk termination from any and all programs.