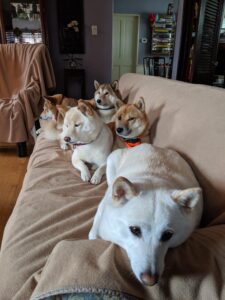 This class is designed to link the disconnect between on and off leash obedience. You and your dog will be trained how to properly introduce and utilize an electronic or remote collar, building confidence in off-leash situations.
Covered in this course:
In ten one-hour classes, you and your dog will learn how to complete commands at a distance, learn the mechanics of a full focus heel, understand the concept of an implied stay, develop a reliable recall, and polish up on your basic obedience. You and your dog will be working to achieve a higher level of obedience and compliance required to succeed in places of high levels of distraction.  You will both gain confidence in your abilities as a team and begin bridging into off leash situations.
You will be provided with a slip lead training collar, homework materials, and a certificate of completion on the final day of training.  All other recommended training materials can be purchased at owner discretion and based on an individual's recommendations.

Required Training Materials:
5-10 Ft leash with a clip at the end (nonretractable)

Mini educator E-collar

Elevated place board

Place marker

Clip-on training pouch for food (or equivalent)

Kibble / your dog's food

Appropriate level Training Collar recommended by your trainer

Poop bags
Recommended Training Materials:
Water Bowl (with water)

Appropriate shoes/clothes for active training

Water bottle

Dog toy

Additional Training Treats