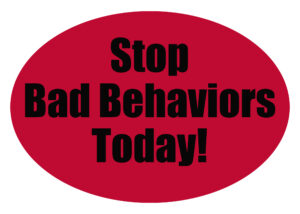 WE UNDERSTAND!
Some behaviors get out of control faster than you know how to handle them, and that is where we come in.  With the years of rescue and rehabilitation, we understand that working to fix and eliminate any behavior problems are only half of the battle. All of our modification classes are incorporated with obedience lessons and providing your dog an alternative to negative behaviors.
Covered in this course:
You will regain the confidence to have your dog be a part of your life again. We will spend the time to get to the root of your problem and not only work to improve your dog's behavior but install a better behavioral alternative through teaching basic obedience.  Most of our dogs are looking for a job, something they are supposed to do and something they can succeed in. In addition to targeting YOUR team's specific problem, you will learn how to walk together on leash, sit, down and place on command. 
You will be provided with a slip lead training collar, homework materials, and a certificate of completion on the final day of training.  All other recommended training materials can be purchased at owner discretion and based on an individual;s recommendations.
Because each behavioral case is so individually unique, your team will be required to have an in-person evaluation where the recommended number of lessons can be better assessed.

Required Training Materials:
5-10 Ft leash with a clip at the end (nonretractable)

Mini educator E-collar

Muzzle (If required)

Elevated place board

Clip-on training pouch for food (or equivalent)

Kibble / your dog's food

Appropriate level Training Collar recommended by your trainer

Poop bags
Recommended Training Materials:
Water Bowl (with water)

Appropriate shoes/clothes for active training

Water bottle

Dog toy

Additional Training Treats

Marker board